Puerto Princesa Spruces Up For 2006 Fim Asia Pacific Moto
February 3rd, 2006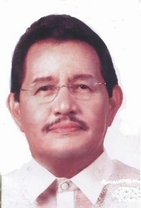 Puerto Princesa City, one of the leading tourist destinations in the country, is in the midst of preparations for what is again expected to be the biggest and best-attended motorsport event of the year, round 2 of the 2006 FIM-UAM Asia Pacific Motocross Championship slated on March 19. An estimated 70,000 spectators attended the same event each year when the city played host to premiere Asian motocross series in 2004 and 2005.

This year, the city government with Mayor Edward Hagedorn at the helm, is taking every effort to duplicate its success in the two previous years. The good mayor has commissioned no less than his efficient city administrator Atty. Agustin Rocamora to oversee the preparations being coordinated with NAMSSA, the national sporting association for motocross.


NAMSSA executives Stephan Carapiet, Kenneth Falco and Arthur Valdez, the managing director, the president and the vice president respectively have laid out the framework for the comprehensive work which will cover racetrack preparation, safety, security as well as transfers and accommodations for all the participants and guests.

Designed to develop and uplift the skills of Asian riders to US and European standards, the FIM Asian Motocross series has garnered much success in recent years and today commands a good stock of riders from several Asia Pacific nations namely: China, Malaysia, Indonesia, Thailand, Sri Lanka, India, Japan, Guam, Saipan, Australia, New Zealand and the Philippines.

On the local fronts, the series has also been effective in promoting sports tourism with thousands of spectators attending each event in the various destinations where the races are staged. Moreover, the series has also effectively fostered brotherhood and camaraderie among the participants and delegates. Carapiet, who was recently elected to the position of vice president of the FIM UAM Management Council and president of the UAM Motocross, Supercross, Enduro and Freestyle Commission expressed his insights for the event.

"The Puerto Princesa round is something we all always look forward to. The city and its sights together with the hospitality of its people have provided the participants a positive perspective of what the country has to offer. For our part, we would like to give back to the city what it rightfully deserves, maximum exposure in ESPN-Star TV's global tv presentation of the event so that the whole world to know the good side of the Philippines, particularly Puerto Princesa and its sights, nature's beauty to behold and experience," said Carapiet.

"Puerto Princesa bagged the special FIM-UAM award for being the Best Event for 2004. We narrowly lost it to Guam last year but this year we are optimistic, with Mayor Hagedorn's and Atty. Rocamora's all out support that we can reclaim the prestigious citation.," he added. For details on the 2006 FIM UAM Asia Pacific Motocross Championship, please email namssa01@hotmail.com or call 0917-8992363.